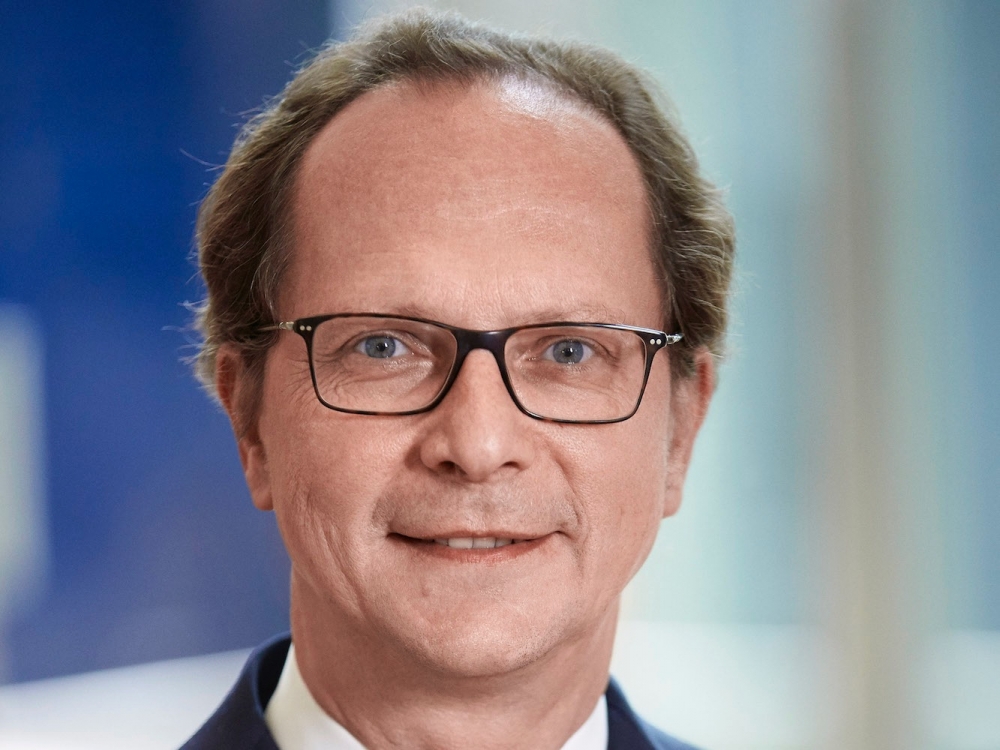 LFDE launches its second impact fund, Echiquier Climate Impact Europe
LFDE, La Financière de l'Echiquier, has launched its second impact fund[1], Echiquier Climate Impact Europe, which is meant to contribute to the climate transition in Europe by investing in responsible and engaged companies. The fund is entirely dedicated to the climate transition. Managed by Adrien Bommelaer, Luc Olivier and Paul Merle, Echiquier Climate Impact Europe[2] invests in European equities based on LFDE's proprietary ESG[3] methodology, which is considered demanding by specialists in the field, but also according to a new exclusive proprietary methodology making it possible to establish companies' "Climate Maturity" score.
Conceived in partnership with I Care & Consult, an independent expert, this new proprietary methodology is both retrospective (relating to actions already implemented) and prospective (potential for improvement), quantitative and qualitative. It incorporates 3 evaluation criteria:
Climate governance (30% of the score), which considers the level of the hierarchy that drives the climate strategy, the integration of climate criteria into the executive compensation plan and consideration of physical or transition risks.
The climate commitment (60% of the score), which assesses the quality of the climate roadmap, the integration of biodiversity and the supply chain, or the company's past and future carbon trajectory.
The Just Transition (10% of the score), which considers the consequences of the company's climate trajectory on product employment and accessibility.
The fund's investment process is highly demanding and incorporates climate issues into each of its selection steps.
It is distinguished by a diversified approach since it targets 3 profiles of companies that are complementary and representative of the European economy, across all sectors, with market capitalizations exceeding 100 million euros:
"Solutions": companies that provide products and services that help to reduce their customers' CO2 emissions;
"Pioneers": companies with the most ambitious climate policies. Having a systemic impact, they are essential to embark all their ecosystems on better practices;
"Transition": companies that are beginning their transition and mainstreaming climate issues into their strategy even though the trajectory still needs to be improved. This category is essential because we cannot contribute to the climate transition without integrating all players in the economy.
The fund's launch is part of the formalisation of LFDE's climate strategy, which is currently being rolled out on an operating level. This strategy will involve in particular the training of its managers and all its teams in climate issues, as well as an in-depth integration of climate in LFDE's risk management policy.
Olivier de Berranger, Deputy CEO and CIO at La Financière de l'Echiquier, said:
"We are confident that impact investment can contribute effectively to meeting the climate challenge by steering capital towards companies that have undertaken their climate transition. The climate challenge is a risk, but it can also be an attractive area for investment and a source of performance for companies, investors and the European economy."
Adrien Bommelaer, fund manager of Echiquier Climate Impact Europe, added: "Engagement is in the DNA of our impact funds. With this climate impact strategy, LFDE's conception of engagement takes on a bedrock dimension."
Press contact
Instinctif Partners
Alexandra Zahn-Kolechstein / Dana Garbe
E-Mail: This email address is being protected from spambots. You need JavaScript enabled to view it. / This email address is being protected from spambots. You need JavaScript enabled to view it.
Tel.: 49 (0)173 686 80 37 / +49 (0)173 514 01 72
Click here to find out more about LFDE's sustainable offering.
About La Financière de l'Échiquier | www.lfde.com
Created in 1991, La Financière de l'Echiquier (LFDE) is one of France's leading boutique asset management companies, with over €10billion in assets under management and a team of more than 130 employees. LFDE relies on its conviction-based management know-how to offer its institutional, distributor and private clients the responsible products and solutions they need to enhance their investments. LFDE is a subsidiary of the Primonial group, independent leader in France in the design, management and advice of investment solutions, and is also present in Switzerland, Italy, Germany, Austria, Spain and the Benelux countries. Data as of 30.10.2020
[1] Operational launch by 20 December 2020
[2] The fund's main risks are the risk of loss of capital, equity risk, currency risk, and discretionary management risk.
[3] Environment, Social, Governance