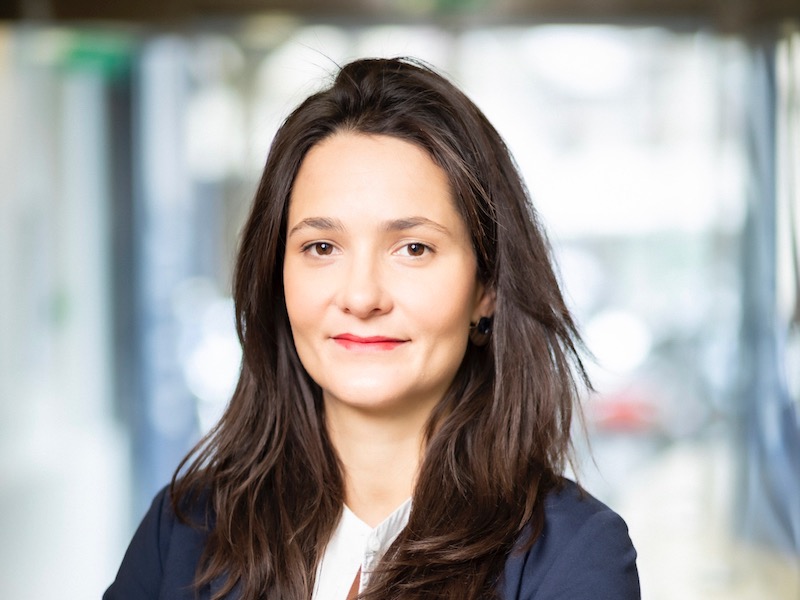 Impact, Climate & Biodiversity, La Financière de l'Echiquier reports with transparency
Fourth Impact Report for the Echiquier Positive Impact Europe with a focus on nine SDGs and first Impact Report for the Echiquier Climate & Biodiversity Impact Europe.
Being a pioneer in impact investing on listed markets, La Financière de l'Echiquier (LFDE) is publishing today the report on its Climate & Biodiversity corporate strategy, as well as the annual impact reports[1] for two of its impact funds. These three reports reflect commitment to transparency towards investors.
The first report on LFDE's Climate & Biodiversity corporate strategy provides an overview of the concrete actions implemented in 2021 for each of the 9 commitments. It also reports on the climate and biodiversity performance of the funds. LFDE is extending this measurement beyond the requirements of Article 29 of the Energy-Climate Law to all of its funds.This report presents the chosen indicators, their relevance and limitations, as well as the objectives set by LFDE. The partnership with Carbon4 Finance allows LFDE to present for the very first time the environmental performance of the funds on indicators such as temperature alignment and the biodiversity footprint.
This reporting and educational exercise is essential to encourage the growing integration of these criteria into the management of the funds.
The two impact reports published, audited by Better Way, an independent consultancy firm, concern two of LFDE's impact funds, both of which are classified as Article 9 under the SFDR regulation.
The first Echiquier Climate & Biodiversity Impact Europe report[2] covers the impact generated by portfolio companies at the fund level, using measurability indicators such as the Climate & Biodiversity Maturity Score, a proprietary methodology. It also presents all of the means put in place to contribute to the fund's impact thesis.
The fourth Echiquier Positive Impact Europe report[3] provides a concrete measure of the positive impacts generated by the investments made in the portfolio companies, in regard to the UN's Sustainable Development Goals (SDGs). It also reports the results of the management team's engagement with the companies in the portfolio, as well as developments in our impact approach.
Coline Pavot, Head of Responsible Investment Research at LFDE, comments: "In the face of constantly evolving regulations, we want to be exemplary in the use of our clients' savings, which are invested to address climate and biodiversity issues. The report on our Climate & Biodiversity strategy highlights this desire in a tangible way. We communicate the performance of all our funds on a set of environmental metrics and assess this first year of deployment of this pragmatic and ambitious strategy."
The publication of these two reports provides a concrete illustration of the three pillars of impact investing, namely intentionality, additionality, and measurability.
All of these reports are publicly available on the website www.lfde.com.
***

Zum vollständigen Bericht des Echiquier Positive Impact Europe bitte hier klicken: https://bit.ly/3ykzjfz
Zum vollständigen Bericht des Echiquier Climate & Biodiversity Impact Europe bitte hier klicken: https://bit.ly/3Ij11hr

***

[1] The investor's attention is drawn to the fact that his investments in the sub-funds do not generate a direct impact on the environment and society, but that the sub-funds seek to select and invest in companies that meet specific criteria defined in the management strategies.
[2] Launched on 15.12.2020, this fund was renamed Echiquier Climate & Biodiversity Impact Europe on 22.03.2022. The fund is mainly invested in equities and is mainly exposed to the risk of capital loss, equity risk, risk linked to the investment in small and mid-cap stocks and currency risk.
[3] The fund is mainly invested in equities and is mainly exposed to capital loss risk, equity risk, currency risk and discretionary management risk. For more information on the characteristics, risks and fees of these funds, please read the regulatory documents available on www.lfde.com.

***

Über LFDE - La Financière de l'Echiquier – www.lfde.com
LFDE hat sich seit der Gründung 1991 zu einer der bedeutendsten und dynamischsten Fondsgesellschaften Frankreichs entwickelt. Die Kernkompetenzen liegen bei der Titelauswahl in europäische und internationale börsennotierte Unternehmen.
LFDE nutzt seine überzeugungsbasierte Managementexpertise, um institutionellen Investoren und Vertriebspartnern nachhaltige Produkte und Lösungen anzubieten, die eine Wertsteigerung der Kundenanlagen ermöglichen. LFDE verwaltet mittlerweile ein Vermögen 14.5 Milliarden Euro (Stand: 31.12.2021) und beschäftigt in Frankreich und den Niederlassungen in Deutschland, Spanien, Italien, der Schweiz und den Benelux-Ländern über 140 Mitarbeiter.

Sie können LFDE Deutschland auch auf LinkedIn folgen: https://bit.ly/3nuJ8Sq

Über Better Way ǀ Better Way
Better Way ist eine Unternehmensberatung, die Investoren und Unternehmen bei der Umsetzung eines SRI- oder Impact-Ansatzes in ihre Portfolios unterstützt – von der Festlegung einer Strategie bis hin zu ihrer konkreten Implementierung und Bewertung.

Pressekontakt:
Instinctif Partners
Dana Garbe / Paul Oberhofer
E-Mail: This email address is being protected from spambots. You need JavaScript enabled to view it. / This email address is being protected from spambots. You need JavaScript enabled to view it.
Tel.: +49 (0)173 5140172 / +49 (0)173 342 8369