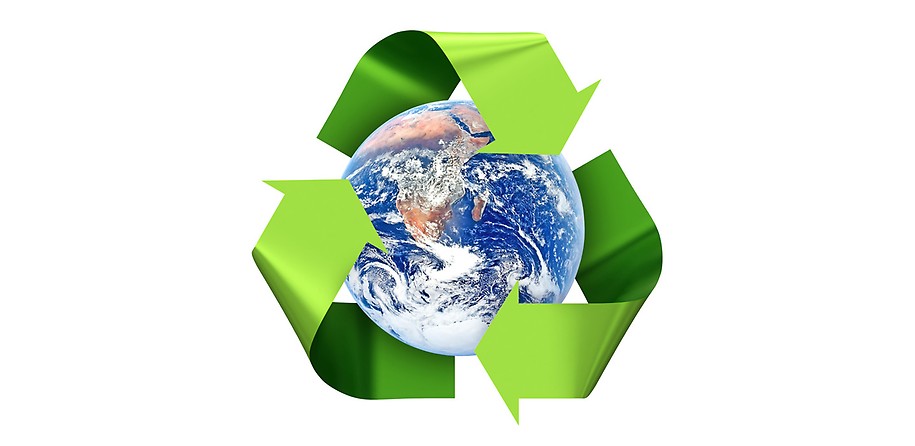 Top topic - Resource-efficient management
Even if there is still room for improvement in many respects in Austria, Brussels has recognized that resource-efficient business is a must.
Recycling
Considerations on how private investors can contribute to financing the climate change have been around for some time. Now the EU Commission wants to accelerate the circular economy.
Circular economy is a system in which the raw materials used get back into the production process beyond the life cycle of a product. In this way, resource-efficient economies should become the standard on the model of the material cycle of nature. It is about intelligent, cascadic uses without waste (zero waste) and without emission (zero emission) to use raw materials and energy as long as possible or ecologically and socially useful.
Back in December 2018, the European Commission kicked off an alliance of the major industrial players in the plastics sector with the aim of covering the entire value chain for plastics.
Social Development Goals
Now it's getting deeper into the SDGs adopted by 193 states at the historic UN summit in September 2015 in New York to end poverty and fight climate change. The agreement, also known as the "2030 Agenda", is - by definition - a time frame until 2030. Concrete measures are therefore urgently needed, considering how quickly 10 years pass.
These 17 Sustainable Development Goals set a universal standard for sustainable development. Among other things, (goal 7, affordable and clean energy 'and objective 13, measures for climate protection'), the energy production should be sustainably environmentally friendly. A topic where one has long been thinking of institutional investors when it comes to the concrete implementation of projects.
EU proposals for new economic model
Frans Timmermans, First Vice-President of the European Commission and EU Commissioner responsible for Sustainable Development among others, gave an interview to the German Press Agency at the end of January which drew attention.
He announced that the EU would soon be presenting concrete proposals for a new sustainable economic model. The SDGs serve as the basis for the development of these concrete economic goals.
Global consensus
Timmermans recalled that while there was global consensus on the objectives and need for their implementation, the EU Commission was now the first institution in the world to translate it into concrete policy.
Specifically, it should be e.g. give political guidelines for complete waste prevention or for the complete reuse of waste products. In addition, the EU Commission intends to present proposals on how energy and transport as well as the heating of buildings should be consistently and sustainably aligned. The topic of financing was touched on, and that one was aware that individual citizens should not be overstrained. On further considerations how the financing should actually take place, one may be curious.