Roadshow in the Vienna Stock Exchange
Innovation and commitment pay off
At the end of February, two of our asset managers had the opportunity to speak to interested asset managers about "New trends in the capital market" at the 55th Börse Express Roadshow on the Vienna Stock Exchange.
Mario Linimeier from Medical Strategy talks about "Biotech: Growth through Innovation." Carl Berthold, Co-Founder of JAR Capital, shows ways to integrate ESG criteria in the high yield range of corporate bonds.
Linimeier gave a lecture on "Quantum leaps in medicine: growth through innovation".
The fact that more and more new, absolutely groundbreaking therapies - especially in the areas of 'rare diseases' and oncology - can go through the approval process more quickly, there are enormous return opportunities, especially in the small and mid-cap area.
However, it needs medical expertise to be able to assess the developments correctly. Only with sufficient know-how, good network and many years of experience is it possible to select the right titles.
The team of Medical Strategy has all these features and has been known in the market for over 20 years - a top ranking in peer group comparison over 15 years also provides the objective data.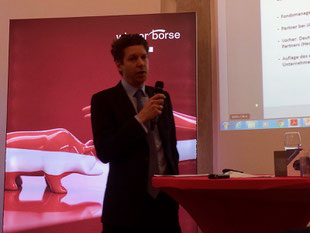 Carl Berthold of JAR Capital convinced the interested public with his engagement approach in the fixed income sector.
Even though many fund companies are now trying to get on the 'sustainability train' - JAR Capital is still the only HY fund to receive a rating from the Sustainable Investment Forum - even two out of three stars this year.
The cooperation with ISS-Ökomresearch and Sustainalytics-Global Engagement Service has proven itself for years. The investment approach of JAR Capital not only convinces institutional investors. The interest on the part of the asset managers is also increasing - not least because the demand for 'sustainable' investment products is also rising sharply among private customers.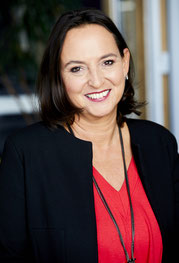 "We are pleased that we were able to organize for the two managers not only a successful roadshow in Austria, but that they also had the opportunity to present their know-how and their funds to a wider audience in the context of this Börse Express event," said Alexandra Bolena.
At any rate, Linimeier and Berthold were optimistic about the coming months and made it clear that innovation and commitment really pay off in a sustainable way.
Related links
https://medicalstrategy.de/
http://www.jarcapital.com/
Reladted Links for the event
https://boerse-express.com/news/articles/55-boerse-express-roadshow-am-282-in-der-wiener-boerse-86409